Our Lending Partner Network
Get pre-qualified
Apply in just minutes to get matched with pre-qualified offers with no impact on your credit.
Compare rates
Compare personalized offers from top trusted providers and choose the terms that work best for you.
Receive funds quickly
Submit your online application, get approved and receive funds as fast as 1-2 business days.
Find and compare personal loans from multiple trusted lenders at once without negative impact on your credit. We do the heavy-lifting, so you can get pre-qualified for the most competitive rates and terms.
Get pre-qualified using our simple and fast application
Choose your personalized loan offer from our trusted lenders
Receive $2,000 - $100,000 for your needs
If you're launching a new business venture or are ready to accelerate growth in your existing company, we help match you with the best business loan and financing options for whatever stage you're in.
Whether you're looking to build or improve your credit or already have good credit and want to optimize your rewards, we've got you covered! Get started and compare best credit cards to find the right offer for your needs.
Personalized Loans & Financing Solutions
Shop and compare the best personal loan rates from multiple top lenders & get pre-qualified.
Find the student loan that is right for you or consolidate your student loan debt.
We know how time-consuming it can be to compare rates on loans and credit cards.
Pasha Funding connects you with our large network of lending partners to help streamline the process and get you the financing you need, fast. Our website allows you to compare rates all in one place from multiple lenders then receive pre-qualified offers in just minutes.
We understand that everyone has unique financing requirements - which is why we offer a broad selection of flexible financing options that can be customized to meet your specific needs.
Our clients us and so will you!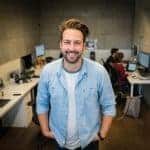 Marc Amado
"A seamless experience from start to finish, and not to mention FAST! I got funded in just 3 days for an unexpected family expense and was able to obtain a great rate"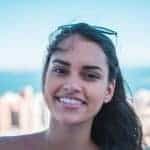 Allison Brenner
"They are a team of top-notch professionals & were very responsive to questions on my loan. I'd definitely work with them again. Thanks for making the process so easy!"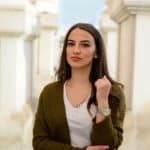 Michelle Lange
"We were able to secure a small business loan with a great rate. I appreciated how easy it was to shop around and compare rates before making a decision."
Frequently Asked Questions
Have more questions? We're here to help! Please get in touch with us and we'll respond within 24 hours.